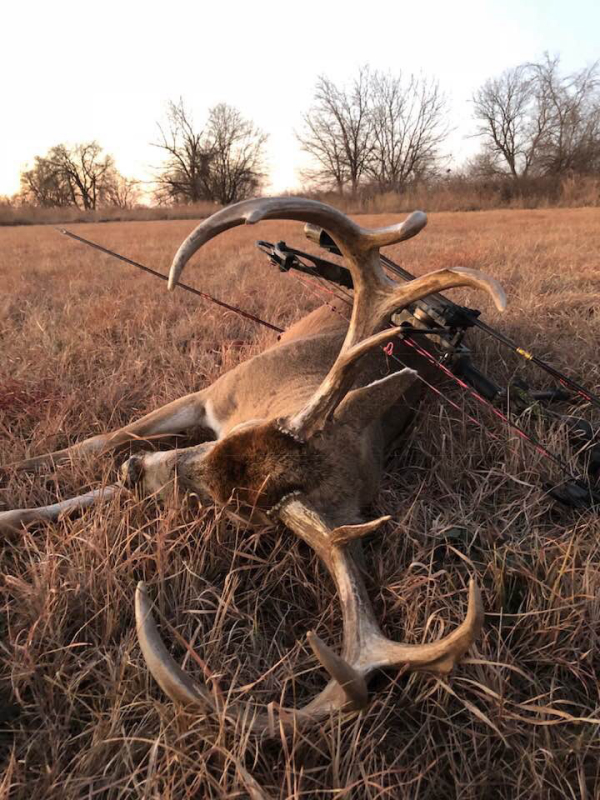 Move over "Game of Thrones," Outdoor Channel has a unique television series that combines adventure (if you like freezing waters), competition, teamwork (with a dash of flaring tempers), and money. "The Brigade: The Race to Hudson"(premiering April 22 at 8 p.m. ET/PT) follows an historic fur trade route, called the York Factory Express, which is known for its danger, isolation and beauty. The kicker is the 10 contestants need work together to reach the end – in 28 days (of course there's a time limit.) If they do, they split a pot of $500,000. It's truly pushing yourself to the limit – mind & body. And dealing with nine other personalities – all of which were picked to be a part of the competition for a reason by the producers, I'm sure. Did mention the trek is just a mere 750 miles?
One of the contestants in the competition is Kaleb Summers, a self-employed contractor from Claremore, Oklahoma. Several of the contestants intrigued me – including Ret. Navy Seal, Don Mann, who is just overall B.A., but it came out Kaleb is an avid bowhunter and it turns out – big into catfish noodling. Voila, a "5 Minutes with…" is born. Enjoy.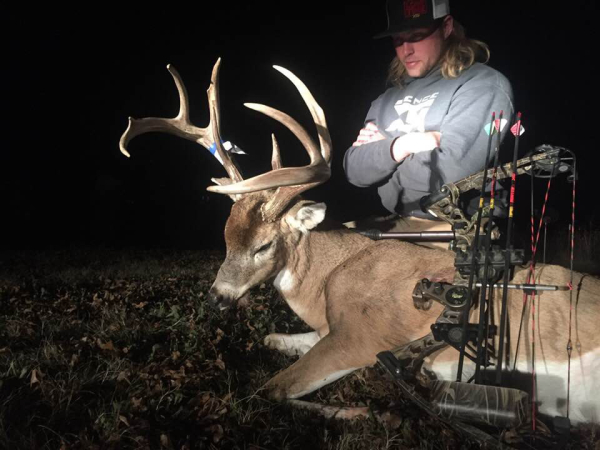 Q: Kaleb, "The Brigade" is a departure for the typical hunt/shoot/fish programming on Outdoor Channel. For one, hunting is not even in the cards on this show. But you've mentioned to me earlier that you are an avid bowhunter. Did you bring your bow on the show with you, just in case it could be useful? Or thought about bringing it?
A: One of my most frequent questions to producers during interviews before I knew I would be chosen was how we were going to eat. I figured I could hold my own in northern country with my fishing rod, but I felt really solid about keeping us fed if they were going to let me hunt along the route. I had to keep in mind the time frame we would be traveling through, and most wild game seasons weren't matching up with our trip. Needless to say, they wouldn't even let me bring my slingshot. Hunting was out of the question, and I knew that was going to hurt.

Q: What is your biggest takeaway after being on this harrowing journey?
A: That you can push your body to extreme physical limits and do it for long amounts of time regardless of what your mind tells you it can do. Whether that means overcoming numb limbs from pushing through ice cold water or paddling upstream against gnarly currents for 8+ hours straight, seven days a week. Imagine doing that on extreme food rations, a handful of nuts and maybe a slice or two of dried fruit to get you through all day until your one meager meal that evening.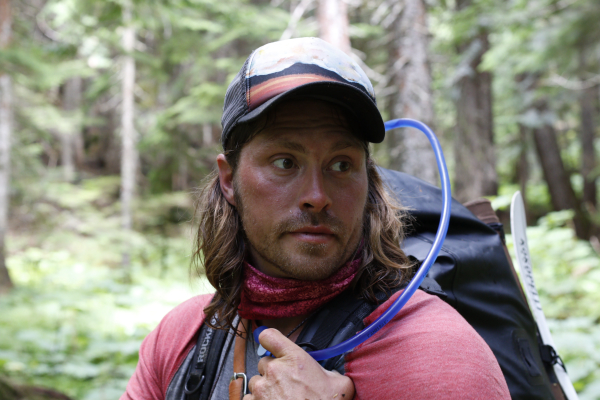 Q: That honestly doesn't sound fun to me – so let's switch gears. Share with us your best bowhunting adventure. Where was it – who was with you?
A: My greatest bowhunting adventure was hands down the cat-and-mouse game I once played with a nice 10-point I nicknamed (007). That deer taught me a lot over the course of two months. I was settling in my treestand one morning and knocking an arrow when I discovered my release was gone. Like gone! And I crawled out of every layer of clothes searching every pocket. I raced 600 yards back to my truck following my broken trail through the frosty weeds, but to no avail. I was back in my treestand to retrieve my bow when I decided to try a finger shot at an ice clump 20 yards away. I missed it left by six inches, so I thought, "well, I can compensate for that if he's under 20 yards, but no more."
Half hour later, he's there. He's big, he's in the rut and he's on the hunt. My heart is beating like war drums as he closes in from 40, to 30, to 25 yards, and at that point he stops. I wouldn't take the shot because I wouldn't let myself chance wounding or gut punching my opponent, it would've been downright disgraceful. Letting that deer walk away that morning was the toughest thing I ever did.
The following morning, I was back in the same spot, this time my release was strapped before I left the truck. Soon, I hear a stick crack and there he was again at about 12 yards and closing. At 8 yards he stopped mid-stride, and as he held his leg up from the ground, his ears slowly laid back, he looked like a coiled spring fixing to bounce. I sent a Magnus Stinger careening through his armpit less than a moment later. I leaned against the tree and sighed relief, and recall feeling a sense of sadness at the same time as I knew the game between us was over. He was a great buck and an even better teacher.
Q: Whoa! That was intense! Ok, last question. I heard you are a rodeo guy. Share with us your specialty and do you still compete?
A: My career in rodeo has taken me for the greatest ride one could ever imagine. I began steer wrestling at 15-years-old, and after my high school and college rodeo career, I graduated from Oklahoma State and took a long break from rodeo to work solely on guiding noodling and hunting trips. I topped out in the sport of noodling after winning the Okie noodling tournament in '12 with a record 71-pound flathead. But I began missing the crowds and adrenaline of bulldogging steers. I've been going hard ever since, qualifying for the Indian National finals rodeo in Vegas in '17 and filling my permit in the PRCA where I still currently bulldog in the pro rodeos. My rodeo summer of '18 was proudly sacrificed in order to compete on "The Brigade" so I could possibly set myself up in a better position to rodeo full time for the '19 season. I just bought a really nice grey horse out of south Texas to haul all summer long, so wish me luck and maybe I'll see some of you at one of the big rodeos this summer!
Thank you, Kaleb, for taking the time to chat with me - I can't wait to see how "The Brigade" ends – Michelle Scheuermann, Editor, Archery Wire.