These gift ideas are for us procrastinators. They may not arrive in time. It is what it is.
For the adventurer:
I'm finally doing it. I'm finally doing the Invictus Experience in Las Vegas in January. I purchased this for hubby for a 2020 Christmas gift, thinking he would do the experience in January, '21. Alas, not the case. But I talked to the owner, Shawn, and we are booked for January '22. I literally have no idea what we are doing…and originally, I was just going to send him out on this Mission. But the more I spoke with Shawn, the more I wanted in on the action. I'm not sure how much I can post on social media because it seems the retired SEALS ops guys taking us out would rather NOT have their faces shown. So, so mysterious….
A Garmin inReach mini. Maybe I should get one of these for my Invictus Experience as I'm told they are picking hubby and I up from our Vegas hotel and taking us out to the desert 30 minutes away…. inReach Mini is your go-to connection for maintaining off-the-grid contact. It's Garmin's palm-sized satellite communicator for adventures where size and weight matter. With inReach satellite technology from Garmin and an active satellite subscription, you can stay in touch globally. You can send and receive messages, navigate your route, track and share your journey and, if necessary, trigger an SOS to a 24/7 staffed global emergency response coordination center via the 100% global Iridium® satellite network. MSRP: 349.99
A spot in She Hunts Skills Camp – if the person you are buying for is interested in learning more about bowhunting, shooting and perhaps buying the equipment for those activities, send her to this 5-day women's only camp in the Hill Country of Texas. The lodge is outstanding. The instruction is bar-none (you are taught by world-class folks such as Brittany Boddington and her dad, Craig Boddington). Campers can go hunting on the Texas ranch after learning gun & bow safety and shooting skills for both, or just sit back and watch wildlife as the sun sets. It is a judgement-free zone.
For the sports enthusiast:
Original illustrations by Lauren Taylor for all MLB teams and most other sports teams. Got this for a client. He likes the Yankees. It was difficult for me to buy it.
For something unique:
A Tiffany-blue bullet pen made from two .308 rounds. I received this last year from hubby and love it. (Yes, it comes in other colors, but why?)
For the archer/bowhunter:
Neet is offering three different bundles this year: the Bison Christmas Bundle, the Brown Suede Christmas Bundle and the Youth Christmas Bundle. Starting at $189.71. For a limited time only, get 10% off your order of $50 or more using promo code: XMAS-21. See site for details. And I love they use the word "Christmas." We need more of that.
Bowhunters United Gift Membership – starts at $30. Give your bowhunting friends and family members the opportunity to become part of the first national organization that is all about the bowhunter. Each level of membership offers entries to the BU Sweepstakes, providing a chance to win over $50k in epic hunts and exclusive gear throughout the year.
National Bowhunter Education Foundation has a variety of instructional videos for sale.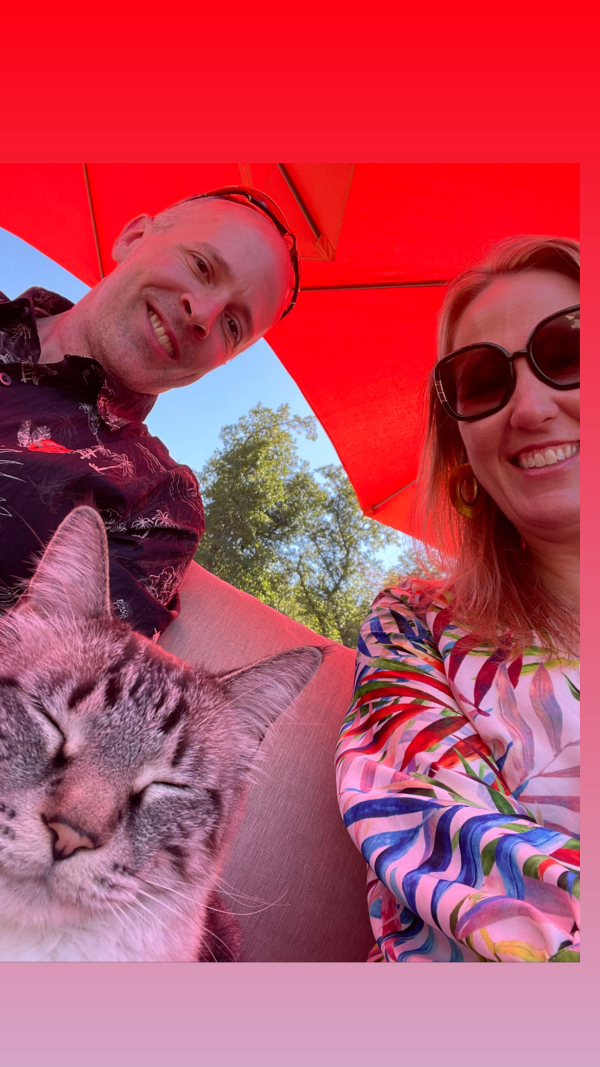 For the person you don't know what to buy, but don't want to look cheap:
La Sirena Wines by Heidi Barrett. Do you know Screaming Eagle? Have you tried Screaming Eagle? If not, get the wine by the winemaker who sold a bottle of Screaming Eagle at the Napa Valley Wine Auction for record-breaking hundreds thousands of dollars. It is next best thing. Not sold in any stores. You might recognize her last name as the Barretts of Chateau Montelena, which made my Christmas gift list last year.
Signing off for the Archery Wire in 2021! Wishing you all a Merry Christmas and Happy New Year. I'm working on a few great ideas in 2022 for this wire to push the envelope further and I look forward to sharing them with you soon. – Michelle Scheuermann, editor, Archery Wire