Ok, we don't really have a book club, but every so often I share books that readers have suggested, along with what I'm reading now. During sheltering-in-place, I read A LOT of books. If you have Amazon Prime, and delayed your delivery with Amazon, you were rewarded digital dollars that can be used toward Kindle books. For a while there, the digital rewards went from $1 to $3 per order. I was raking in the (digital) dough.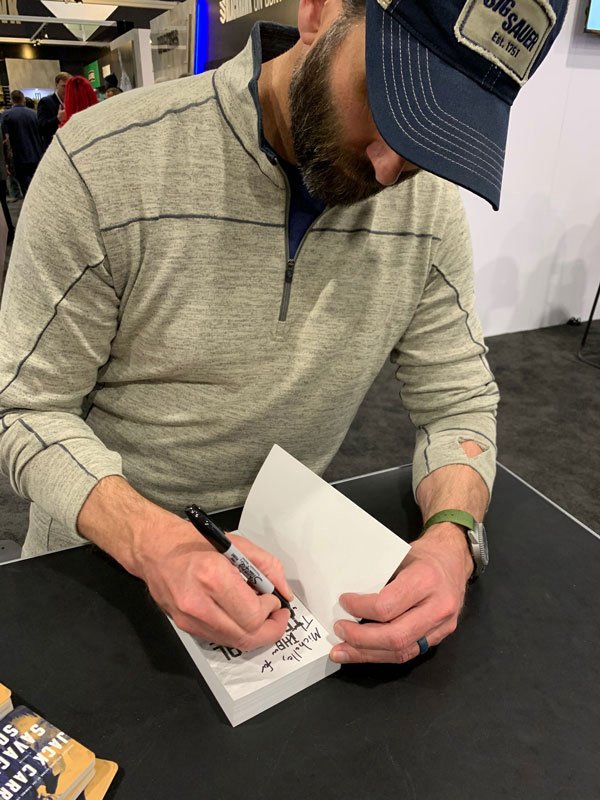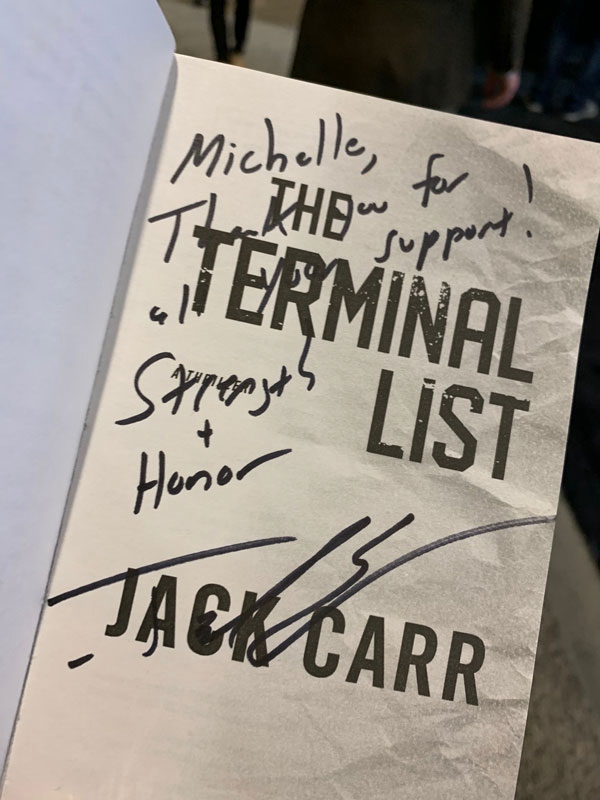 I always attempt to have a mix of "fun" reads and those that are more educational. The "fun" reads during the last few months were the Jack Carr series of books featuring the (sometime gruesome) tactics of James Reece to avenge his family and nation. Both Carr and his fictional character are Navy SEALS, although Carr has said his character Reese is "smarter" than he is. Lol. I would totally create a smarter character than me. I highly recommend the entire "Terminal List" series of books, which sold out on Amazon once news broke out that Chris Pratt is playing James Reece in the movie version. I have signed copies of two of the books in the series that I got from Carr while waiting in a (long) line at SHOT Show last year. I'll sell them for $50 each. Kidding. Unless you are serious…
Books I'm reading now:
House of Mondavi: The Rise and Fall of an American Wine Dynasty by Julia Flynn Siler – I have read many books on Napa Valley and the rise of the wine industry there. I am most intrigued by the entrepreneurs who successfully 'made it.' Before this book, I read A Man and His Mountain: The Everyman Who Created Kendall-Jackson and Became America's Wine Entrepreneur by Edward Humes. The similarities between Mondavi and Jackson are deep. And maybe you have to possess a certain personality (or personality flaw) to create something so successful, no matter the cost. Both men burned their first marriages; both alienated their close family and friends, both made millions in the wine industry. However, most folks attribute Mondavi for creating the Napa Valley we know today – the marketing behind it, the vision for what a winery "is" or "isn't," and that California can, indeed, create great wine. Mondavi is flawed in so many ways. His greatest strengths are his greatest weaknesses. He had a difficult time balancing life and work; well, I don't think he nor Jackson ever really figured that out since they both literally worked until they passed. If you want to know how to create a great business, no matter the cost, then read both of these books and ask what is more important – peace and happiness or millions in your bank account?
The Gospel According to Coco Chanel by Karen Karbo; Coco Chanel: An Intimate Life by Lisa Chaney and The Secret of Chanel No. 5 by Tilar Mazzeo. You might ask why I'm obsessed with wine, and now Gabrielle "Coco" Chanel. I am drawn to entrepreneurs I guess…and again, Coco shares many similar traits to Mondavi and Jackson, which probably allowed her thrive in the 20's, survive in the 30's, with a resurrection in the 50's. Coco was many things – a leader, an inventor, a businesswomen who was shrewd on one hand, and an idiot on the other. She was a mistress many times over; never married and by all intents and purposes, she betrayed her country during WWII. So she sort of "took off" the 40's and went to Switzerland, like many other "collaborators." But her legacy lives on and many people sort of smooth out that period during WWII. Her perfume is 100 years old. ONE HUNDRED YEARS. A bottle of Chanel No. 5 sells, on average, every 30 seconds, according to Tilar Mazzeo's book. And I bet you recognize the name of the perfume, if not the woman. Right? What other product has that kind of hold on mainstream marketing? Especially in a crowded marketplace like fragrances? Maybe you could learn a thing or two from Chanel…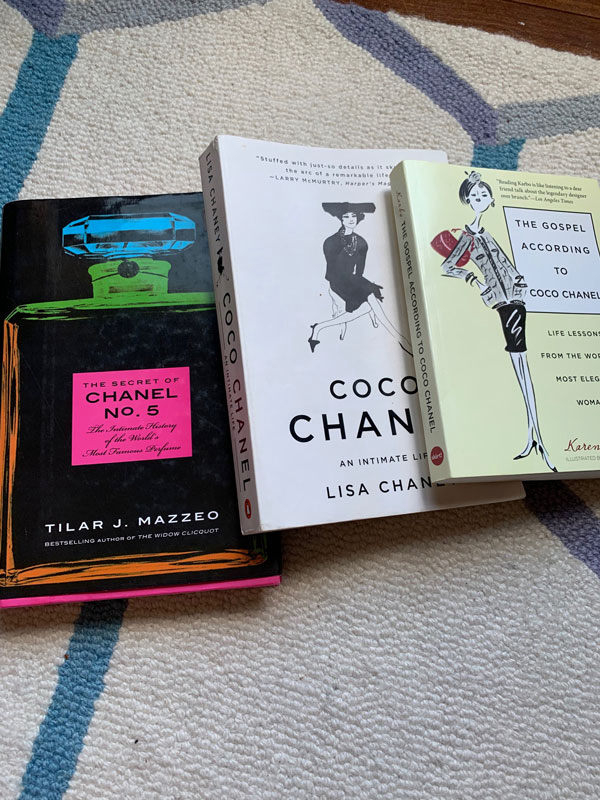 Crossbow Hunting: A YouTube Quick Guide by Joe Byers. (e-book only) If you are new to crossbow hunting, this is a great resource to help you feel safe with your equipment, and hopefully be more successful. Byers is experienced with the crossbow and shares his knowledge with readers that includes links to YouTube videos for better visual instruction.
Books Recommended by Kim Emery of Firefly Publicity. Kim is a Minnesotan, like me, so her books are bringing it all home for us.
Broken Ice: A Novel by Matt Goldman A murder mystery that includes a victim shot by an arrow and the MN state high school hockey tournament? Yes, please. The writer has won many awards but you might be most impressed by his work on Seinfeld.
If You Didn't Bring Jerky, What Did I Just Eat? Misadventures in Hunting, Fishing, and the Wilds of Suburbia by Bill Heavey This collection of Heavey's columns from the back page of Field & Stream is perfect for a quick read and laugh before turning off the light. Okay, sometimes a column leaves me feeling a little sentimental but it's always a good way to end the day.
Northwest Angle by Willian Kent Krueger https://youtu.be/VqhrutAKEYY One of Krueger's many mysteries set in Minnesota's northwoods/north shore area. Most plots include knowledge of the land, outdoor skills like tracking, navigating waterways or survival and Native American traditions. I always learn something new.
What are you reading now? Send your recommendations my way for the next installment of "Archery Wire Book Club," that truly, doesn't exist. – Michelle Scheuermann, editor, Archery Wire.