By: Michelle Scheuermann, editor, Archery Wire
I can shop for my mom any ol' day of the week, but for my dad? Well, he's a different creature...he really has everything he needs – and a few things he doesn't need (like four stuffed raccoons playing poker in his office #TrueStory). This list is for the dads who will look upon the gift with awe and interest – and thusly you are the favorite child for the weekend.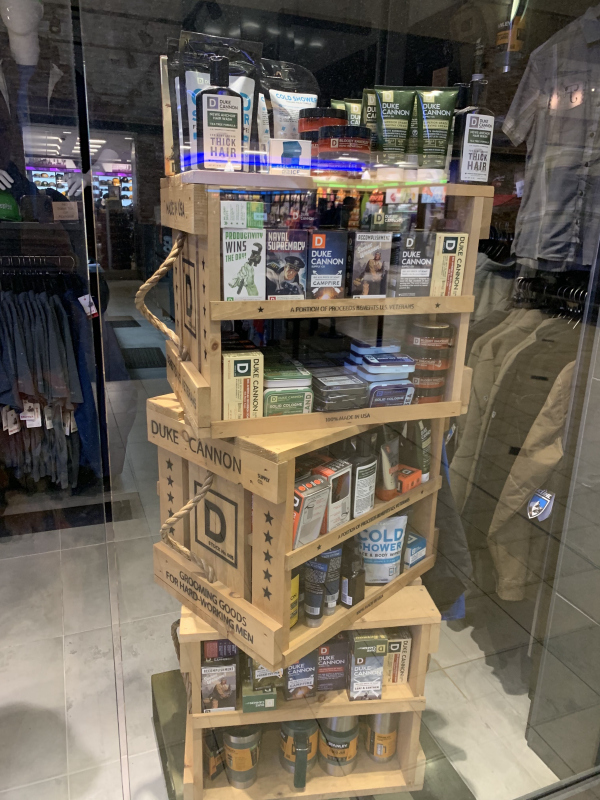 Duke Cannon Supply Co. – Made in USA
Purveyors of products dad will instantly appreciate – and the inventors of such items as WWII-Era Big A$$ Brick of Soap, Best Damn Beard Wash andBig Ol' Brick of Hunting Soap, Duke Cannon has the personal care items that tell you dad, "Men don't wash with mom's lavender girly body wash – and what is 'body wash' anyway? Men use soap." Your best bet is to buy their packages – and they are on sale, so that's a bonus. I like the "Tackle Box" on sale for $60, which includes the aforementioned Big Ol' Brick of Hunting Soap (a scent-eliminating soap) and other items in a surplus ammo box. I hope they let that ammo box air out – I once bought an ammo box online and when I opened it, I literally almost fell over.
You can also find them at Target (looks like they are having a sale!) and CVS – and I even saw them at the gift shop at MSP airport recently. Shop àhttp://dukecannon.com
Neet Products – Fred Bear Accessories – Made in USA
Neet Products supports all the teams in the archery industry – U.S. Archery Team, NASP and even the Canadian Junior/Cadet Archery Team. I picked up their catalog at the ATA show because I was intrigued by a few of their quiver designs – they are truly unique. And inside the catalog I found a whole section of traditional accessories dedicated to Fred Bear in partnership with Bear Archery. According to their catalog, the products have Fred's logo from the 1940's and 50's and is "handcrafted with premium leather by American workers reflecting the quality standards with which both companies are founded." The special Fred Bear designed products include: a back quiver, field quiver, traditional glove, pocket quiver, and armguards. I'm not sure of the pricing as you need to go through a dealer, but check them out here à http://www.neet.com/wp-content/uploads/2016/01/Bear-Flyer.pdf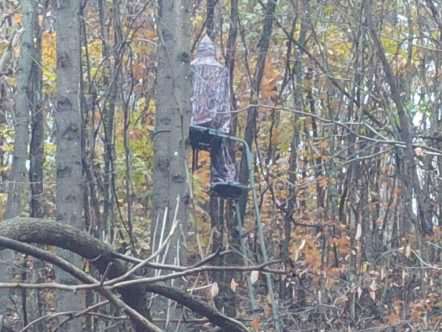 Stand-Guard by Spencer Gear LLC
One of the coolest items I found at the ATA Show was the Stand-Guard – a "hunter's decoy" to be used in your treestand. You deploy the Stand-Guard in your stand during pre-season and allow the area to become used to its presence. They even added reflective tape at the top to represent your eyes! And that tape helps to actually locate the product, too. Plus, it offers weather-proof protection for your treestand seat – no more sitting in a soggy seat all day! Another reason I loved this product is the gentleman who was demonstrating it to me was extremely passionate, which is contagious. I wish more marketers understood that…
Available on their website for $60 à https://spencergearllc.com/stand-guard/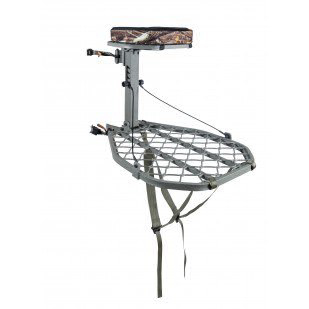 Summit Treestands Featherweight Switch Hang-On Stand
If you end up getting the Stand-Guard above, then maybe you want a package deal for dad because he's super awesome? Check out this Featherweight Switch Stand from Summit Treestands. I like that its only 17 pounds, goodness knows I'm lugging too much stuff out to the treestand already, but it will hold up to 300 pounds. Comes with a Switch Receiver, which you can buy more of and leave on the trees to switch your stands around (also works as an anti-theft device). Retails for $249.99 - https://www.summitstands.com/featherweight-switch-hang-on-stand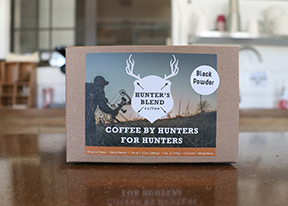 Hunter's Blend Black Powder Roast by Hemisphere Coffee Roasters
If dad is a coffee aficionado, then he is going to enjoy coffee from Hunter's Blend. Hemisphere Coffee Roasters operates on a direct-trade business model, meaning they work directly with the growers. They just released their Black Powder Roast, which if you can guess from the name, is a dark roast blend and retails for $13.50 for a 12 oz. bag, either ground or whole bean. Their coffee is also available in single serving pods if dad is the only one in the household who drinks coffee. Plus, they are the only coffee I am aware of who supports hunting and conservation organizations. I literally just purchased a box while writing this piece. Get yours here à https://www.huntersblendcoffee.com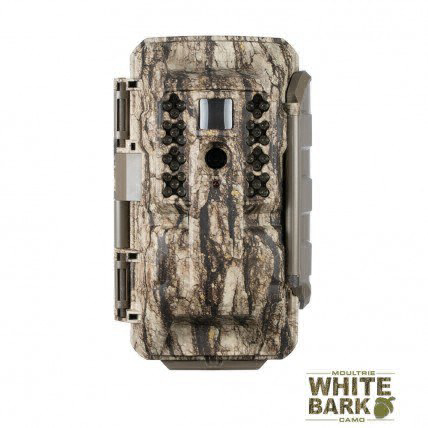 Looking ahead for Christmas Gifts – The Moultrie XV7000i Integrated Camera – Available in July
Ok, so can't get this one for dad for Father's Day, but there's nothing like getting your act together now for Christmas gifts. This game-changing camera was introduced to us writers/editors at the ATA Show and I have to say, it is a pretty remarkable camera from what I've been able to read and feel. Here's why I'm excited about it:
No contract/activation fees and monthly data plans begin at $9.99/month. Allows for more freedom.
20-megapixel images – allows me to zoom in to see something in the back
Access images anytime, anywhere via Moultrie's app or website. Allows instant feedback.
Video plus sound – this is where dad can share with you his videos and you can bond over the experience. Truly a moment to cherish.
Learn more and sign up for in-stock notifications at https://www.moultriefeeders.com/xv-7000i-game-camera
Friends, I hope you enjoyed this gift guide as much as I did putting it together! Cheers, Michelle