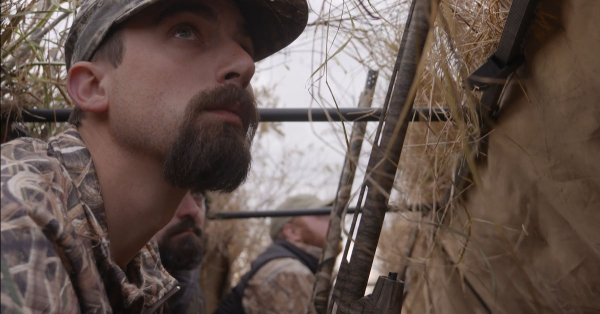 An NSSF grant awarded to the Union Sportsmen's Alliance will encourage union members to share their passion for hunting and the shooting sports through mentorship.
Spring Hill, Tenn. — The National Shooting Sports Foundation (NSSF) has tapped the Union Sportsmen's Alliance (USA) to spearhead a mentorship campaign aimed at giving Americans of all ages a personal introduction to hunting and the shooting sports.
Through its Hunting Heritage Trust, NSSF awarded the USA a $20,000 grant to implement a recruitment campaign, backed by NSSF's +ONE Movement messaging, that motivates labor union members to introduce 1,000 youth and adults to hunting and shooting.
The USA will create a mentoring partnership program to encourage union members who hunt or shoot recreationally to share their knowledge and passion for these activities with someone new in 2020.
"We are excited about the projects funded by this year's Hunting Heritage Trust Grant Program and are very much looking forward to working with the great team at the Union Sportsmen's Alliance on recruitment efforts using the +ONE initiative," said Jim Curcuruto, NSSF director of research and market development.
The agreement builds on the success of past partnerships between the two organizations. The 2020 mentoring program will be modeled after the successful USA-NSSF Mentoring Rewarded Partnership of 2018, which introduced 1,500 youth and adults to the joys of hunting and shooting—while simultaneously promoting NSSF and the shooting sports nationwide via numerous marketing channels.
Also in 2018, NSSF awarded the USA a $30,000 grant to hold a series of four outreach events to introduce children and their families to recreational shooting. Organized through the USA's Work Boots on the Ground conservation program, the events were part of NSSF's First Shots program.
The USA held events in Minnesota, Tennessee and Texas, drawing more than 250 participants. Union volunteers trained in firearms safety instruction provided participants with personal, hands-on introductions to shooting disciplines including trap, sporting clays, riflery and archery. Thanks to the NSSF grant and funds raised at USA shoots, conservation dinners and other events, all supplies including eye and hearing protection, firearms and ammunition were provided at no charge.
The USA and NSSF also share the value of firearm safety. The USA has promoted NSSF's Project ChildSafe and Project Hunt S.A.F.E to its members with advertising and articles in the Union Sportsmen's Journal, e-blasts to members, and social media campaigns.
"We are always honored to join forces with a great partner like NSSF—with whom we share so many values and goals," said Scott Vance, USA CEO and executive director. "With a member base centered around the nation's largest metropolitan areas, we're in perfect position to provide urban Americans underserved by many recruitment initiatives with with a personal introduction to hunting, the shooting sports and firearms safety.
"Like the relationships with our charter unions and other allies, our partnerships with NSSF help the USA expand our impact as we harness the passion, power and skills of labor union volunteers to impact the future of our outdoor heritage in communities across the country," Vance added.
Union Sportsmen's Alliance (USA): The USA is a union-dedicated, 501(c)(3) nonprofit organization whose members hunt, fish, shoot and volunteer their skills for conservation. The USA is uniting the union community through conservation to preserve North America's outdoor heritage. For more information, visit www.unionsportsmen.org or connect on Facebook, Twitter and Instagram.
Work Boots on the Ground (WBG): WBG is the Union Sportsmen's Alliance's flagship conservation program that brings together union members willing to volunteer their time and expertise to conservation projects that improve and enhance public access to the outdoors, conserve wildlife habitat, restore America's parks and mentor youth in the outdoors. The USA's WBG program works closely with federal, state and local agencies and other conservation groups to provide manpower needed to complete critical projects that may otherwise go undone.
National Shooting Sports Foundation (NSSF): NSSF is the trade association for the firearms industry. Its mission is to promote, protect and preserve hunting and the shooting sports. Formed in 1961, NSSF has a membership of more than 11,000 manufacturers, distributors, firearms retailers, shooting ranges, sportsmen's organizations and publishers. For more information, visit nssf.org.