I love lists. PR people love lists, so that's probably where my love of list-loving began. They are simple to accomplish, and the title of your list is everrrything (because, click-bait). Here's the eight awesome Father's Day gift ideas, and then scroll down for the average gift idea.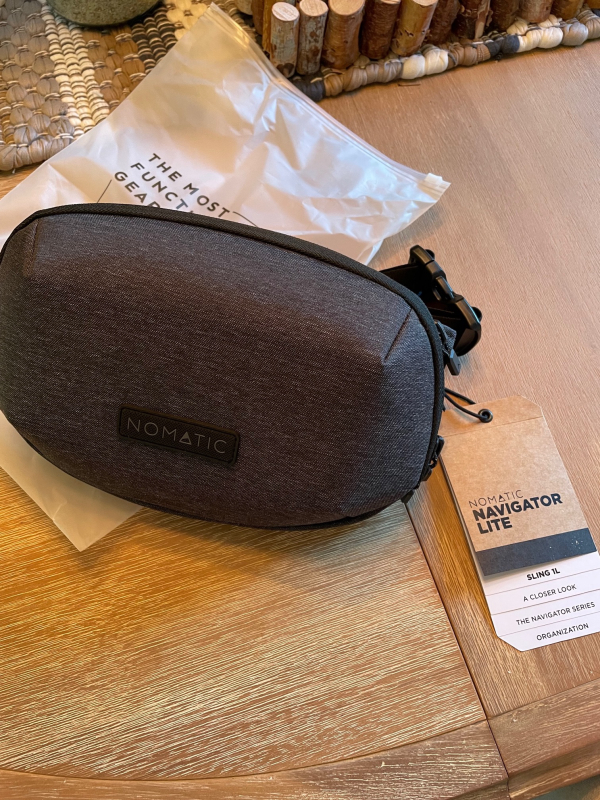 For the traveler: Nomadic Sling. Slings are hot. This isn't a fanny pack. This isn't a "dad bag." This is a sling. They are similar in shape and style, but slings offer more functionality. Such as this Nomadic Sling 1L, which is lightweight, has water resistant zippers, a breathable back panel, and many pockets. It is like a cross between stuffing everything in your pockets and carrying around a big backpack. Retails for $79. (Full disclosure, a PR person gave me this sling to review. I wore it while traveling in Charleston. It isn't for me. Too big and not cute enough. But my husband seemed to like it. Now I'm donating it to the POMA Auction this Thursday in Kalispell.)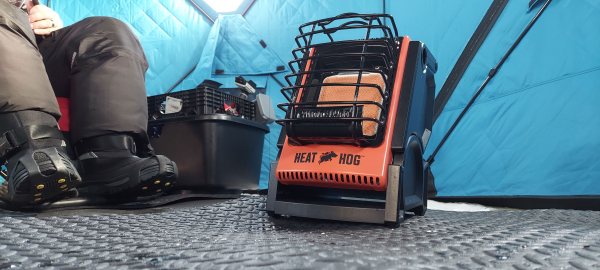 For the hard water guy: So, you are sitting in your ice shanty with your little heater, and your feet are toasty, but everything from your knees up is still freezing? Heat Hog solved that dilemma with their new portable heater product that TILTS and has a curved front for better dispersing of heat. Or get the 18,000 BTU version and stick your husband/dad/granddad in the garage during the winter to work on "stuff." He'll be fine. Retails for $139.99 for 9,000 BTU unit and $169.99 for 18,000 BTU unit.
For the guy that needs a week off: Book your kids a camp. This is a gift that is for all family members, really. But bonus: parents also get some needed time alone. Check out one of the best kid's camps focusing on conservation and wildlife in South Carolina hosted by the South Carolina Waterfowl Association: Camp Woodie. I understand there is a waiting list for 2022 season, but 2023 opens in September. I've personally visited this camp and they have air conditioners in their rooms. AIR. CONDITIONERS. Who had that at their summer camp? Okay, but they also have wonderful staff, many sites for fishing, skeet/clay shooting, an archery range, and a swimming hole to cool off from those South Carolina summers. Plus, you can book a duck camp weekend with your kid in one of their camp houses, complete with a fire ring and outdoor cooking area. (Note, SCWA donated a spot for two people to their Women's Wilderness Weekend retreat for 2023 to POMA's Live Auction. You can absentee bid here.)
For the reader: Buy him Jack Carr's entire book series (if audiobooks are more his style, the audio narrator guy is super awesome), and then allow him to watch "The Terminal List" (the first book in the series) with Chris Pratt as James Reece on Amazon Prime starting July 1 ALL BY HIMSELF. Yep, let him binge watch, and start and stop where he wants. You'll catch it later. Watch the trailer here. Gave me goosebumps!! I am currently reading Carr's latest book in the series, "In the Blood," and it is goooood.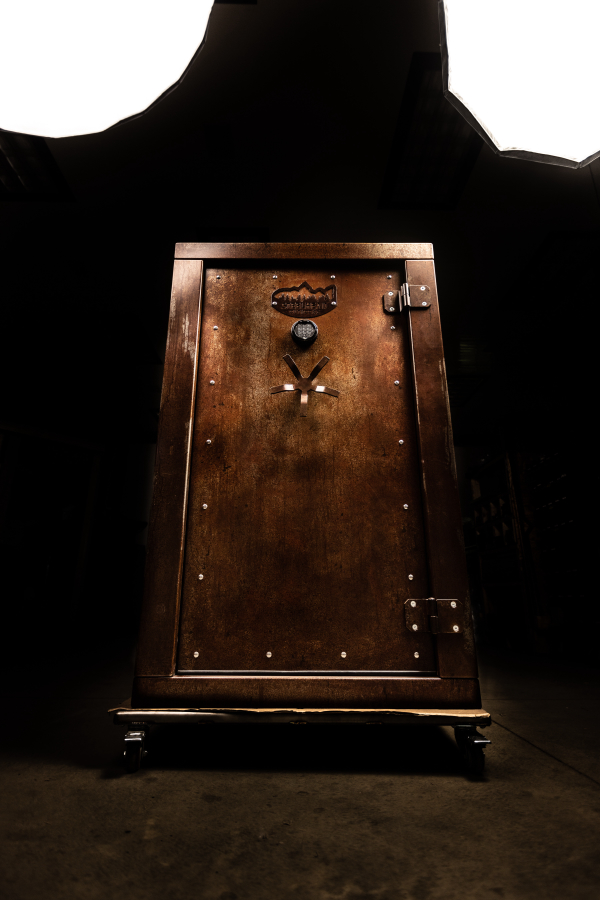 For the guy who needs an upgrade: The thin tin metal safe from the big box store doesn't protect much from intruders or natural disasters. If the goal is to keep little hands away from firearms, then they are fine. One of the biggest complaints about more substantial safes is their ability to move them. (Or lack thereof.) Enter Steelhead Outdoors Modular Safes and now offering Vault Doors. While buying a higher-quality safe might not be in the budget for good 'ole dad, explaining to him the value of having a vault door or a modular safe in his home is priceless. Made in USA and fully customizable. Heck, you can request the safe is in your favorite team's colors and add a steel logo to the front. Owners Corey and Charlie are engineers who can help you dream up anything you need. Starts at $2700.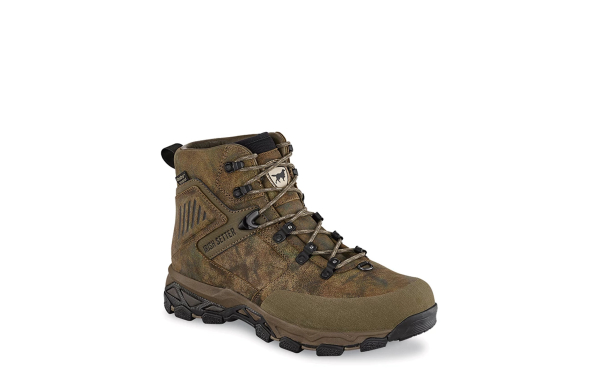 For the guy who can't find a good pair of boots: Irish Setter Pinnacle hiker is an all leather waterproof boot in Irish Setter Earth Field Camo. At a comfortable 7" height and non-insulated, it's well-suited for multi-season use. Available now in many medium and wide sizes, retails for $219.99.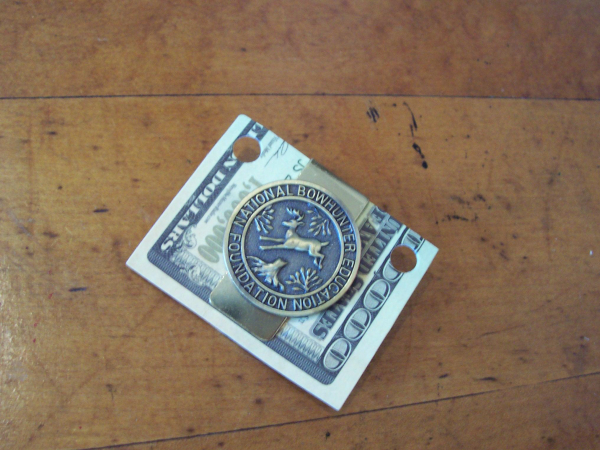 Great for the kids to give: They scrimped and saved and want to get dad something other than a tie. Check out the heavy-duty bronze National Bowhunter Education Foundation money clip. Securely holds money with a unique fastening device. Quality at a great price $25.00.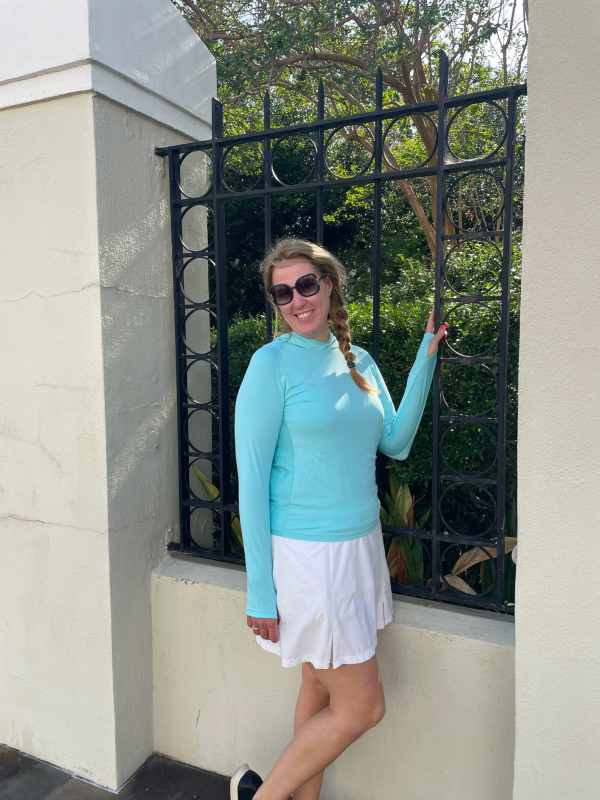 For the "hot" guy: Give the gift of a cooling shirt, like this long-sleeved hoodie from Fieldsheer. I wore the lady version of this while in hot and humid Charleston, South Carolina and it worked great. It has a UPF 50+ and they claim it reduces skin temps of up to 7 degrees and dries 4x faster. I specifically choose the long sleeve hoodie as I was supposed to go fishing and wanted all the protection from the sun. Alas, I ended up bumming around town, but I did visit a cat café, so not all was lost. Retails for $49.99
Also, I lied about an average Father's Day gift, because none of my ideas are average – heyyooo!! – Michelle Scheuermann, editor, Archery Wire.