With all the opportunities that exist to help us hunt more often, with more access, and easier time learning and adapting, none has been the most impactful outside of the development of Apps. Now, in just the palm of our hand, we have greater knowledge of not just our own land, but public land as well. And as Lanford Holloway suggests below, all you need is your personal cell phone – even separate devices are going the way of the dial-up telephone. I still have my GPS unit I used pre-smart phone in an office drawer. I paid for "unlimited map updates." So I guess I can't recycle it, ha!
Here's a quick "5 Minutes with…" one tech entrepreneur in our outdoor space who continues to innovate. And we should all thank him for that. – Michelle Scheuermann, editor, Archery Wire.
Q1: It has been six months since the merger between HuntStand and ScoutLook – back then, you said "We also have some truly groundbreaking new features in the pipeline and we're looking forward to sharing them with the hunting and land management communities." Have those new features been developed that you can share with our readers?
A1: Several of those features have been released. We created the most comprehensive and up-to-date Hunting Lands layer in the country. This includes all of the information anyone would need to find publicly available hunting land and research the permitted activities. We also released an extremely useful "Real 3d" map view that allows you to view your land, along with all of the custom markers you may have added to the map, in 3D. The satellite image will conform to elevation changes and this helps create an incredibly accurate view of the land. Finally, we just added full off-line ability for our maps. Now you can permanently save maps for off-line use. I'm excited to say that there is much more to come in 2020, but I can't say much about that now.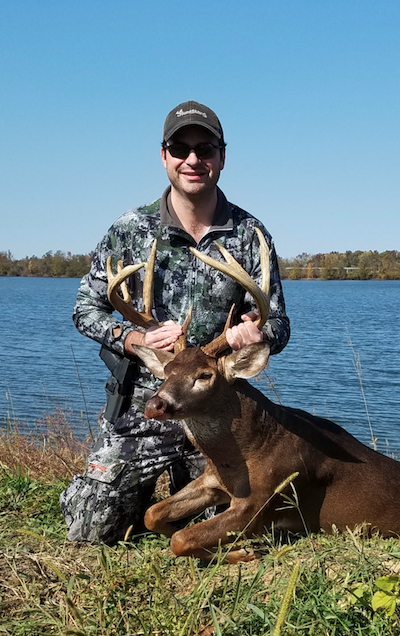 Q2: Since you are a "tech guy" and this is the beginning of a new year – what do you see on the horizon for how tech is entering our quiet hunting world? From GPS to aerial mapping to more – everything a hunter needs is "almost" at his or her fingertips to find that deer. What can hunter's expect in 2020?
A2: Hunters can expect data to become increasingly more accessible. Not many years ago the average person had little access to nation-wide property info and other types of pubic data. Because of advances in technology and connectivity information like that is widely available. I also think we will see fewer and fewer stand-alone GPS devices. A smartphone with good software can do everything (and more) that the old-school handhelds can.
Q3: Do you think there is such a thing as "too much tech" in the outdoor world? Some argue its making the task of finding deer all that much easier – others might say we should "go back to our roots" of how our fathers and grandfather's hunted – what do you think?
A3: I hear this one a good bit. There is unquestionably a lot more tech now than there was several decades ago, but that's true for just about everything. First of all, I would say that everyone is welcome to hunt however they would like to (within the confines of the law, of course). If someone wants an old-school hunting experience without help from technology, that easy to accomplish. Just disengage and leave the tech behind. On the other hand, what we offer at HuntStand is basically the same data that's been available for some time, we just make it easier to access. For example, instead of taking a physical map with a compass into the field, checking the weather on the news, measuring distances with long tape, determining property ownership by visiting the courthouse, and sharing maps with a copy machine, we have streamlined all of that and put it into one place. So, really, we haven't categorically changed what's offered, we just provide it in a better way that saves people time and money.