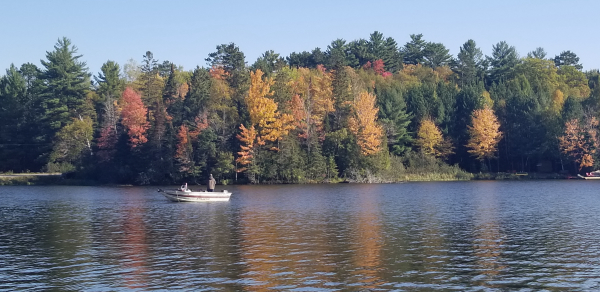 Do you know people who will drive for hours to see fall colors? I do. They are my parents. But to know my parents is to understand driving for four hours (one way) is considered "a little jaunt."
They head north – but when? Timing is everything. Mother Nature waits for no one. And you need to understand the weather system for that year. Was it a normal year? Or maybe a draught? If the trees are stressed, they might turn earlier than normal. Did it get cold right away? Or more gradual? That could determine the color intensity and how long the leaves stay on the trees. Some years it seemed the leaves turned, showed their colors and dropped in a matter of a week.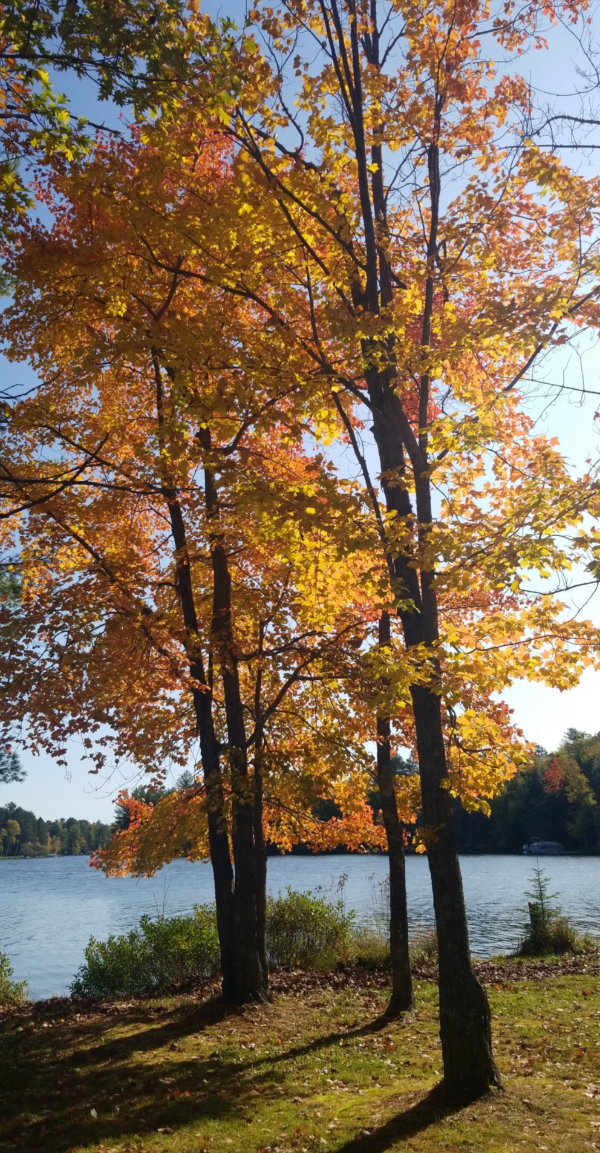 Growing up in the Midwest, fall colors is just another season turning for me – although I can understand some people's fascination with all the reds, yellows and greens the trees give. It also enhances your time in the woods and provides a beautiful backdrop for your hunting photos.
One of the prettier drives where I've seen the best fall colors was actually this past weekend. I headed "up north," to Eagle River, Wisconsin. It is the snowmobiling capital of the world (didn't know that) and the first weekend of October is their annual Cranberry Fest. As soon as I turned off Highway 51 from Wausau and headed east on Highway 8 toward Rhinelander, the colors showed themselves. I wanted to take pictures while driving, but alas, I didn't want to end up in the ditch.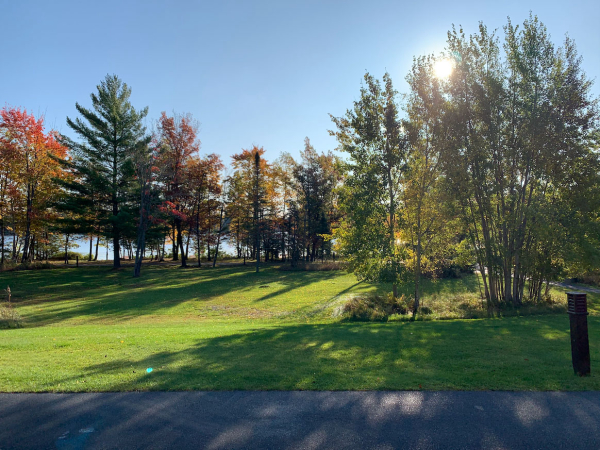 You'll have to enjoy these few pictures of when I eventually stopped in Eagle River at the Wild Eagle Lodge for the weekend. The festival claims they get 40,000 people in a weekend and they very well could have if it wasn't raining most of the time. The rain didn't stop us from going out, nor from me buying stuff.
If you need a fall color guide, don't hesitate to ring me. I plan it for my parents, and I can help you, too. Just let me know how much time you are willing to spend in your car.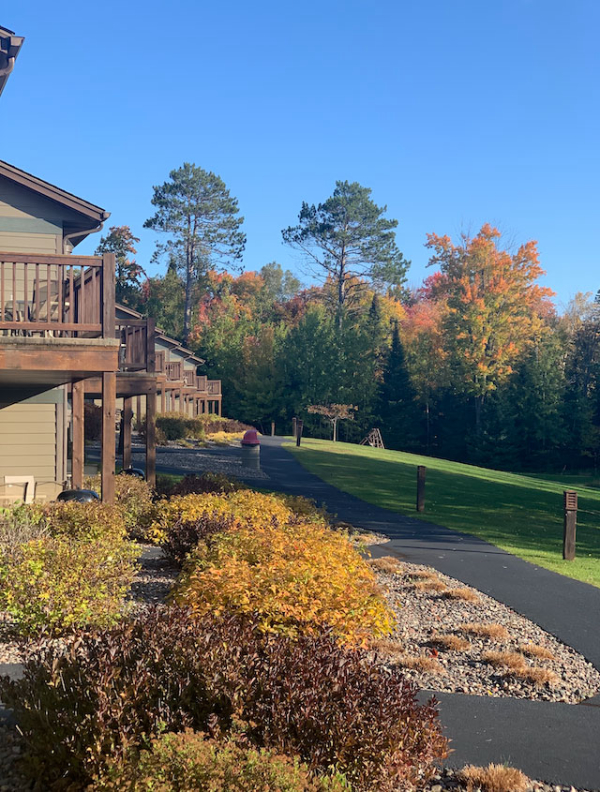 -Michelle Scheuermann, editor, Archery Wire