Editor's Note – This article is from a very talented and creative individual – Sean Curran, vice president of memberships and corporate sponsorships at Sportsmen's Alliance. I first saw this piece on Sean's LinkedIN article section – which I don't see very many people in our industry take advantage of – more on that later. He kindly gave me permission to republish here as I thoroughly enjoyed the piece and I hope you do as well. See the original article here: https://www.linkedin.com/pulse/five-habits-become-better-hunter-sean-curran/ - Michelle Scheuermann, editor, Archery Wire.
---
By: Sean Curran, vice president of memberships and corporate sponsorships at Sportsmen's Alliance
(All photos courtesy of Sean Curran)
If you are like most people, the momentum of your New Year resolutions are a distant memory. Statistically speaking, there is greater than a 90% chance you have backslid on your resolutions. Most studies show it takes anywhere from 21 to 60 days of performing a new behavior to form a habit. The odds are stacked against you from the beginning, that's the bad news. The good news, is now is the perfect time to make the resolution of becoming a better hunter before the fall season by focusing on five simple habits you can easily develop. Start your hunting resolution today by developing regular routines of reading, listening, exercising, practicing and scouting to make your next season the best one yet.
The benefits of reading are well documented and numerous, including reducing stress, improving memory and enhancing your problem solving skills. Why not double down by reading more books on improving as a hunter? We are living in unique times where the volume of information we have access to is greater than at any time in human history. Take advantage of this opportunity and earn your hunting doctorate. Set a goal to read at least four hunting related books before fall arrives.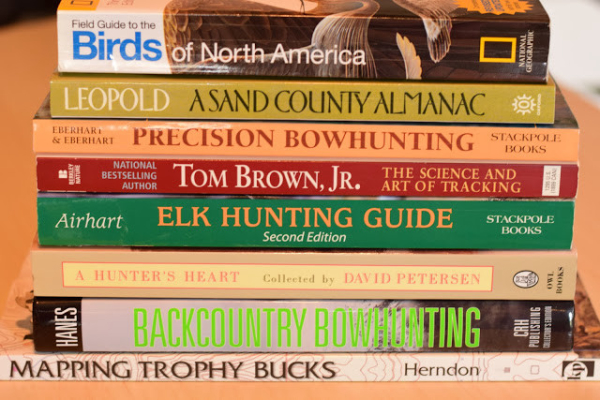 As you are reading hunting-related books, the benefits of acquiring new knowledge spill over to other areas of your life. For example, reading a chapter or two before you go to bed is scientifically proven to help you sleep better, reduce stress and improve your intelligence. In this case, you are increasing both your hunting intelligence and overall brain functions! That's a true win-win scenario.
Make sure you are turning actual paper pages of a book before you go to sleep and not swiping electronic pages on a smartphone or tablet. There are many emerging studies showing blue light emitted from electronic devices actually has negative effects on sleep patterns. The blue light emitted by televisions, smart phones, tablets, etc. stimulate the brain to remain alert instead of relaxing at the end of the day, thereby causing your body to produce lower levels of melatonin, a hormone produced to help regulate sleep.
Listening is the second habit to improve upon this year. Not just listening for the subtle sound of an approaching deer slipping through the woods, but listening to podcasts and audiobooks. According to the U.S. Census Bureau, the average American spends 50 minutes each day commuting to work. That means 250 minutes a week or 13,000 minutes a year are spent behind the steering wheel. How can you maximize that time? Use it to exercise your mind by listening to content related to your outdoor interests.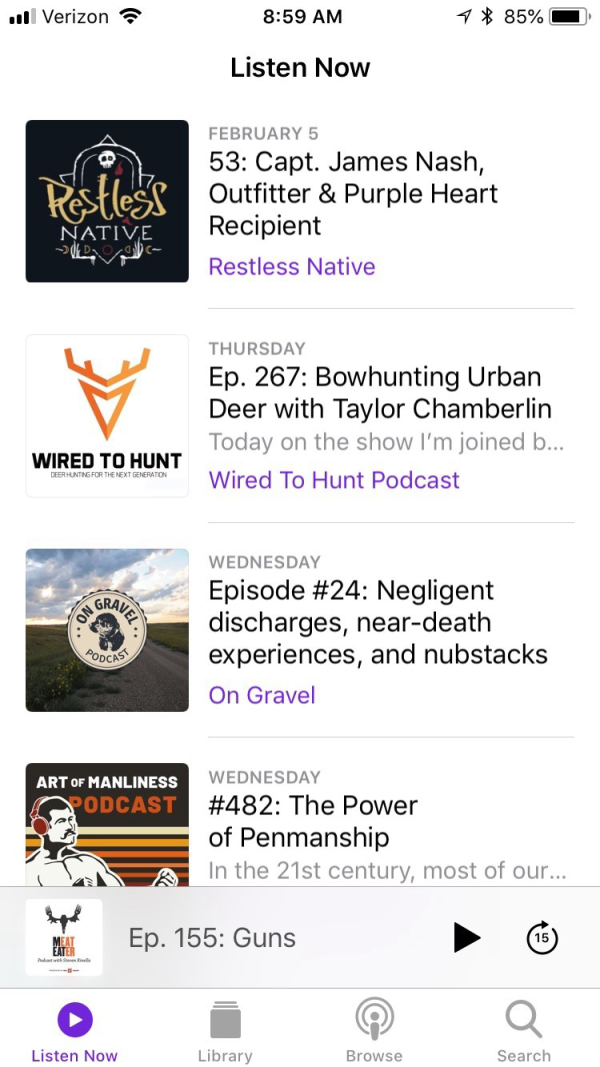 Podcasts are an excellent way to stay up to speed on everything from archery tuning to big game butchering. If there is a subject you are interested in, chances are there is a podcast out there that will expand your knowledge on the topic. Some excellent podcasts to check out are MeatEater, Hunt Harvest Health, Restless Native, Wired to Hunt and The Rich Outdoors. There are hundreds of hunting related podcasts out there to choose from, simply type in some search words and see what you can find.
Along with exercising your mind, start an exercise routine to improve your physical fitness. You don't need to be an Olympic power-lifter or compete in a marathon to get more out of your hunting seasons, but you will be amazed at how your hunting ability improves simply by being in better shape. There are also a variety of ways to get into great shape without having to plan your daily routine around going to the gym. If you have not exercised regularly, consult with your physician before starting an exercise routine and start slow. Beginning with a mixture of cardiovascular and body-weight exercises is a great way to increase your physical activity and produce results. Plus, you can do these routines anywhere as no equipment is involved.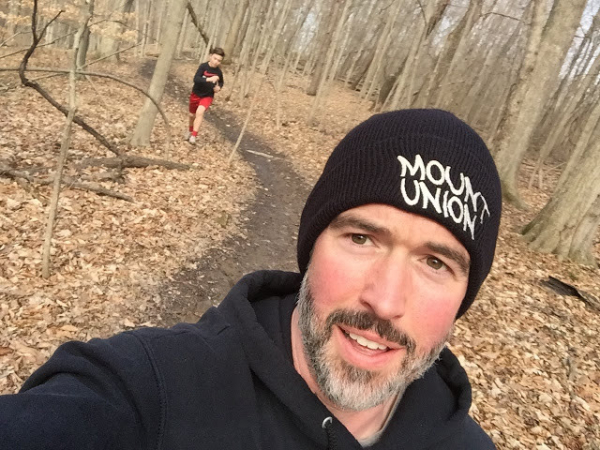 Here is a great body-weight routine to start with: On Monday, Wednesday and Friday begin with one set, ten reps each of squats, walking lunges, push-ups, planks, mountain climbers, jumping jacks and burpees. Rest for two minutes then repeat for four more sets, making five total. At the completion of five sets you should have a really good sweat going and an elevated heart rate. Adjust this routine accordingly by increasing or decreasing reps, sets and tempo of your movements. On Tuesday and Thursday work on your cardio by walking, jogging or running a few miles, or for at least 30 minutes. The best time to get your exercise is whenever you can fit it into your schedule. In the morning before going to work, during your lunch break or in the evening are all opportunities to take 30 minutes for exercise. Focus on forming the habit first, not an overnight transformation. Remember, progress happens one day at a time.
The next step to becoming a better hunter is practice. Life has a way of consuming our time, but it is critical to take time back to practice your craft. With the many responsibilities we all have these days you may need to take a proactive approach to your practice and schedule time for it. A great way to do this is by joining a league in the off-season. Whatever your hunting passion is, there will be a league that aligns with it. Look locally for trap, skeet and sporting clay leagues to improve your wingshooting abilities, or find 3D archery shoots to hone your bowhunting skills. Getting involved in local clubs hosting these events is also a great way to network with fellow hunters sharing your interests. Practice is also my favorite habit to develop. Have you ever seen somebody frown while shooting a bow? Case closed.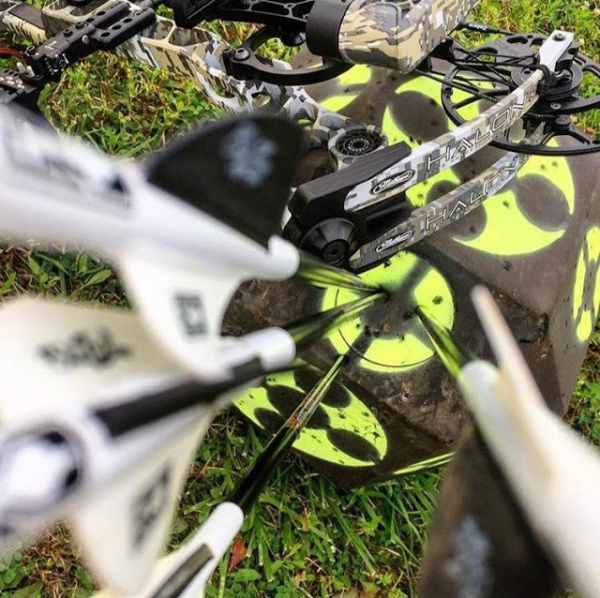 The last dimension to ensure a better season this fall is scouting. If you happen to hunt whitetail deer, which are pursued by the vast majority of hunters, late winter and early spring are the best times of the year to scout your hunting areas. Take advantage of the missing foliage to hike your hunting grounds looking for tracks and trails you may have overlooked. With all of the vegetation gone you can study the barren landscape to better decipher subtle terrain features that funnel deer. Follow buck rubs left behind from the one that got away to reveal the direction he traveled while looking for a consistent pattern. Those rubs might lead back to a secluded area that looks perfect for a new treestand. Perhaps the buck made it through the season and is using a different winter range but will return to the same area next fall. Keep track of your findings by taking notes as this type of intelligence can pay big dividends next season.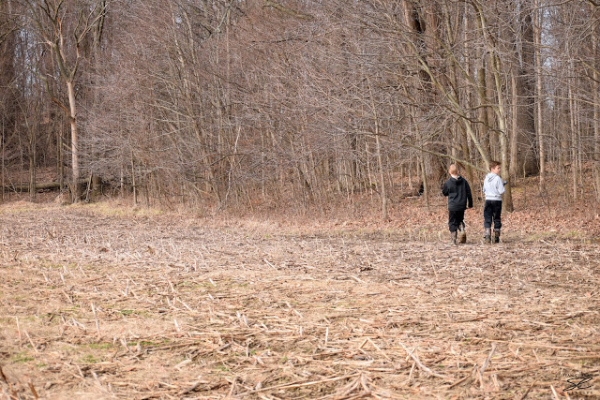 Colin Powell is quoted as saying "There are no secrets to success. It is the result of preparation, hard work, persistence, and learning from failure." The habits of reading, listening, exercising, practicing and scouting are directly related to preparation, hard work and persistence. Hunting is all about learning from failure as no hunter is successful filling tags every time they go afield. There may not be a single secret to success, however; these five key habits will certainly provide you with a strong competitive advantage leading to less time learning from failure and more time filling your freezer.